Fishing in Costa del Sol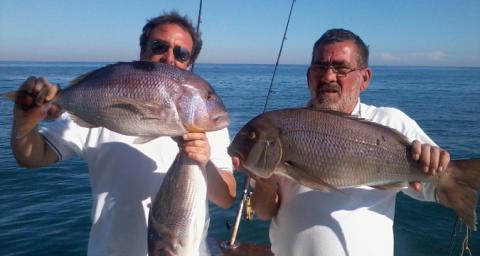 We can offer you some uniques fishing packages around Costa del Sol, does not matter the size of the group as we have many boats available all along the coast.
Even if you are looking for a family fishing boat or a fishing contest, we can find the solution for you. For example in a fishing competition we can use 3 to 5 deep sea fishing boats and organise a 4 to 8 hours fishing course.
All our boating experiences are accompanied by a qualified fishermen that will help you catch the nicest and biggest fish, to make sure you will enjoy an amazing day in the Mediterranean see. Contact us for more information